---
1 - Začátky mojí modelařiny
25. 11. 2011
Začal jsem modelařit v roce 1973 o vánocích. Takže za to může Ježíšek (a žádnej Santa).
Startérem mé modelářské historie byl model PICOLO ze stavebnice IGRA.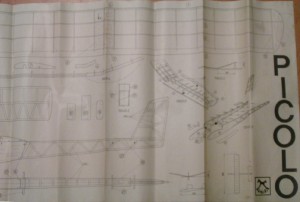 Z dnešního pohledu to byla asi tak A3ka s prostorovým trupem a kabinkou. S pomocí táty jsme ho tenkrát ulepili a on kupodivu létal. Z piety jsem po desítkách let tuto stavebnici sehnal a jako relikvii uchovávám.